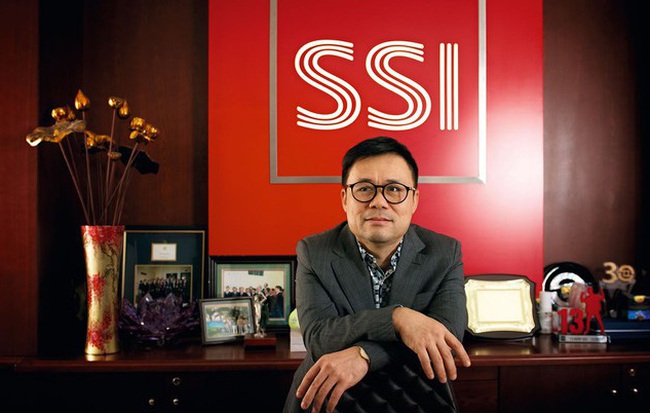 SSI is currently the company with the market share of stock brokerage, number 1 fund certificates on both the HOSE and HNX.
On January 20, SSI Securities Joint Stock Company announced its Financial Statements for Quarter 4/2019 and 2019 business results.
In Q4 / 2019, the total revenue of SSI reached VND 866 billion, down 12% over the same period, of which operating revenue was almost unchanged but financial revenue dropped sharply due to no longer interest liquidation of investments. invest in subsidiaries, associates, joint ventures. This contributed to a 33% decrease in profit before tax to VND 218 billion.
In the whole year, SSI parent company revenue is 3,157 billion dong, down by 22% and EBT is 1,013 billion dong, down by 42%. This is the lowest 5-year profit of SSI.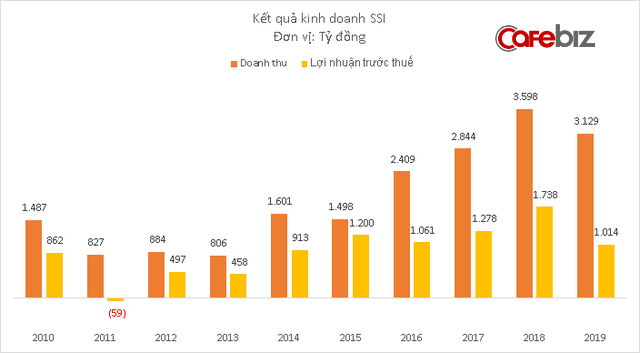 SSI estimated consolidated revenue reached 3,308 billion VND, equivalent to 112% of the revenue plan; Consolidated profit before tax reached VND 1,105 billion, completing the profit plan.
In 2019, SSI's stock market share and fund certificates on both HNX and HOSE were at 9.7% and 13.96% respectively, taking the lead in both departments. This is the 6 th year in a row that SSI ranked No. 1 in terms of brokerage market share on HOSE.
At the end of 2019, SSI's total assets and equity were respectively VND 26,680 billion and VND 9,100 billion.
 ttvn