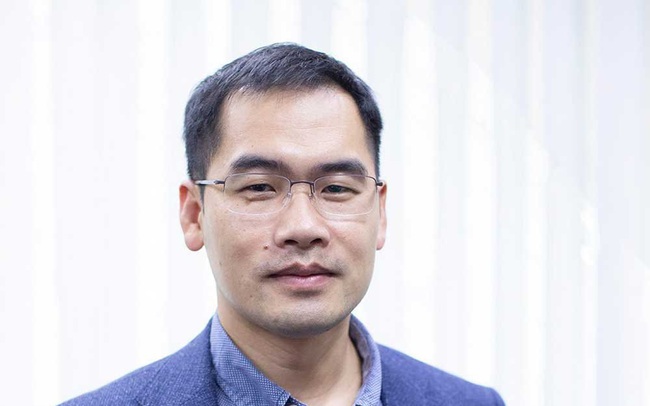 Mr. Tran Minh Trung, Deputy General Director of VinSmart, said that 600,000 Vsmart phones have been sold to the market and Vsmart is now hiring world famous designer Pininfarina to design a case for its high-end phone line. by the end of 2020.
600,000 Vsmart phones have been sold
According to the data of an independent market research unit has just published, VinSmart reached the first 6% market share of Smartphones in Vietnam for the first time, helping the company ranked 6th in the market. Could you please tell me the exact number of Vsmart phones that have been on the market so far?
6% is the number of November and December 2019, our market share has increased to over 7.5% with about 80,000 units sold (excluding nearly 100,000 units of B2B for Vinhomes). Since the beginning of the business, the total number of products we sold in the domestic market was 600,000 phones.
There are many opinions that Vsmart is afraid to publish. What do you think about this perspective and specifically, which Vsmart phone models are the most popular, accounting for the highest market share?
By this time all the published market figures are from the third unit of objective statistics. Vsmart hasn't announced any figures yet. Vsmart's sales verification is also very easy to verify via accounting and tax figures. Our most popular products by sales are Vsmart Live and Vsmart Star.
Up to now, how many lines and how many Vsmart phones have been announced? Which of these designs is the most "Vietnamese", sir?
Up to the present time, since the first product launched so far is 12 months, we have launched a total of 11 models of the phone: 4 products for 1, 4 products for 2 and 3 products Round 3.
The most outstanding feature is VOS, which is developed 100% by Vsmart engineers. The other parts are due to rolling and at a very fast pace, each of our products chooses a part of the process for self-development by a team of Vietnamese engineers. The products within 3 have very high autonomy, some of them are completely developed by 100% Vsmart team.
It's not new … to give Vinhomes residents
Going back a bit, the growth of Vsmart in the past time is related to the campaign of discounting Vsmart Live models, then the campaign of giving phones to Vinhomes residents. There are many ideas that Vsmart should discount, what are your opinions?
It is true that the Vsmart Live campaign brought a sudden development for Vsmart. However, all our other products have grown as well. Regarding the Vsmart Live pricing campaign, we don't see it as a discount, but as a big product launch program. The fact is our product is very good. In terms of quality on par with the best brands on the market, prices are far better, but many consumers still don't know or are afraid. Therefore, we decided to accompany Vinhomes so that Vinhomes can be grateful to our customers, and we have the opportunity for customers to experience Vsmart products.
Products offered to Vinhomes residents are not dull. Those are our best selling products currently. Currently we are continuing to produce these products to meet the market demand.
There will be Vsmart high-end segment
Someone said Viettel was previously developed by "surrounding rural areas", while Vsmart seems to be developing products around the popular price segment to popularize smartphone products, is this correct, sir? ?
Only the price is affordable. Our phones range from popular to high-end phones, compared to other brands on the market.
Can consumers in the future be able to look forward to more advanced Vsmart products, can he reveal Vsmart's strategic plans in 2020?
Currently, we are hiring Pininfarina – the world famous Italian designer to design phone case for Vsmart's high-end line, the mechanical and software part will be designed by Vsmart's engineers. It is expected that by the end of next year, this product will be marketed. In addition, we are designing Vsmart's 5G phones ourselves.
After a year of looking back on the journey, are there any stories behind the numbers you want to share?
As a late postpartum brand, however, we benefit from Vingroup's ecosystem. When we need to launch a lot of products to meet the market demand in the fastest time, we have partnered with the world's leading reputable technology firms. When it comes to developing products with the "Make in Vietnam" feature – we have set up a separate institute to focus on developing unique and market-leading features.
We think everything needs determination, pride and faith. We are not afraid to learn and compete fairly with brands around the world. In the future, we want to build a brand of smartphones and high-tech smart products of Vietnam, with high reputation and world class. But it certainly is a phone designed by Vietnamese people from hardware, operating systems and home-made products. It will be a real revolution of the "Make in Vietnam" smartphone manufacturing industry.
Thank you Sir!
ICTNews